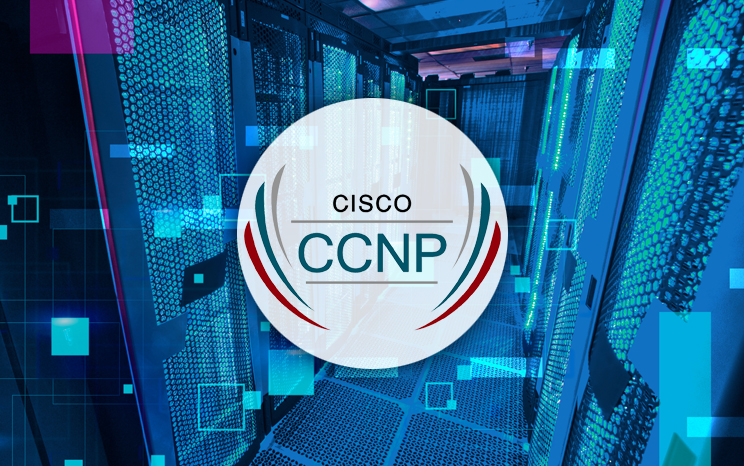 Time
9:00 AM - 7:00 PM (Monday to Sunday)
Cisco Certified Network Professional (CCNP-3 Papers)
About the Course
Cisco Certified Network Professional (CCNP) certification is ideally suited for individuals who have a minimum of one year working experience. The course provides advanced knowledge on networking by covering topics such as routing and switching protocol, required for physical and virtual networks. At the end of the course, students learn to plan, implement, verify and troubleshoot LAN & WAN and can work independently on complex network solutions.
Course Outline:
CCNP Route:

Dynamic routing with EIGRP
Dynamic routing with OSPF
Dynamic routing with BGP
IPv6 routing
Route redistribution and filtering

CCNP SWITCH:

VLAN, VTP & STP
L3 switching
Ether Channel
Router redundancy
Voice communication
Wireless LAN & communication between Wired & Wireless LAN
Switch security & VLAN security

CCNP TSHOOT:

Cisco IOS troubleshooting tools & methodologies
Troubleshooting VLAN & STP
Troubleshooting IPv4 & IP v6 network
Troubleshooting Static & dynamic routing
Course Features
Course Duration – 120 hours
Preparation for 300–101 ROUTE, 300–115 SWITCH and 300–135 TSHOOT exam
Course completion certificate
Course Benefits
1. CCNP professionals become proficient in:
Cisco's switches and routers
Network security
Planning, implementing and troubleshooting local and wide-area enterprise network
Executing and managing connections for remote sites, running on WAN
Building and troubleshooting physical and virtual networks
Course Fees
Special Offer for Working professional and scholarship offer is given to meritious students.
Contact 033-40037224 / 46034406/7 or 9088242456 for special course fees offered.
Placement
IIHT's wide reach spreads across 150+ centers around the world which includes 20 countries. IIHT has placed over 10 lakh students across the globe over the years! Our tailor-made IT training solutions are exclusively job-oriented, elevating the skill and employability quotient. Not just polishing your technical skills, we also work towards enhancing your confidence to face the competition. IIHT ULTADANGA has been awarded as the Best Placement Centre in India with its 100% Placement Record in 2017-21.
Apart from the central placement assistance, which is guided by the team of highly qualified professionals, we also have zonal placement cells, making opportunities reach every potential segment. This website is your one stop solution to making you interview ready, industry ready and job ready.  The number of job postings for skilled candidates is growing at a fast rate in the IT industry. We're here to help you outwit your peers by creating an organized platform to find suitable job opportunities in the industry.
IIHT ULTADANGA has both week day's class and weekend classes of 2 hours each class duration. IIHT ULTADANGA is open from 9:00 AM to 7:00 PM (Monday to Sunday).